Special Event Speaker – Saturday, October 29, 2016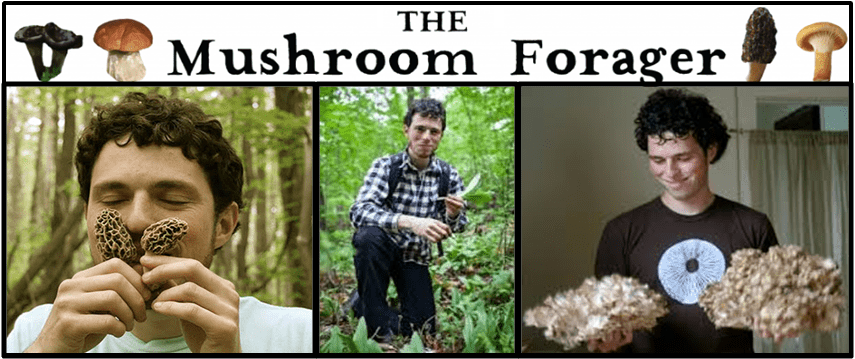 Presented by the Cascade Mycological Society
• When: Saturday, November 29, 2016 from 7:00pm to 9:00pm
• Where: Amazon Community Center, 2700 Hilyard St, Eugene, Oregon 97405
To get everyone fired up for the Mount Pisgah Mushroom Festival on Sunday, CMS is pleased to announce a Special Saturday Night Speaker Event. Ari Rockland-Miller is a writer, instructor and lecturer on wild and cultivated mushrooms and edible plants.  He is a co-founder of the Mushroom Forager, based in Vermont,  and is the author of a forthcoming book on how to safely and fruitfully forage for the most coveted wild mushrooms in North America. His approach to teaching emphasizes the ForageCast; lists of distinctive and delicious species in season in a region at a given time. Ari is very interested in including Northwestern species and the NW perspective in his book. Ari will share with us about the delectable edibles he finds foraging in his home state of Vermont and how ForageCast can be applied to the PNW.
About the Speaker – Ari is an ardent mycophile who enjoys nothing more than the exhilarating feeling of the mushroom hunt.  Over the years he has found hundreds of pounds of gourmet and medicinal wild mushrooms, and he loves sharing his knowledge and adventures with blog readers and workshop participants.  Ari has facilitated over 100 presentations and hands-on workshops to over 2,000 mycophiles from around the world.
He finds inspiration in the gourmet mycorrhizal mushrooms, like porcini and chanterelles, which only thrive in the wild and resist cultivation.  Ari became an expert in cultivating shiitake mushrooms in agroforestry systems when he managed Cornell University's Mushroom Research Project and Cornell University's agroforestry teaching site and farm, the MacDaniels Nut Grove.  He has a B.A. from Brown University, and a J.D. from Vermont Law School.
The talk is free and open to the public. There will be a mushroom identification session prior to the speaker. Bring what's in your basket, edible or not, and learn from the experienced members of our community.