Cascade Mycological Society is pleased to welcome Dr. Dennis R Benjamin as the speaker for our January general meeting. Dr. Benjamin will have his latest book available for sale (Musings of a Mushroom Hunter: A Natural History of Foraging), as well as a selection of original watercolor paintings of fungi.
Please note the unusual date and location for this meeting: It is on Tuesday, January 15, *NOT* on Thursday, January 10, which would be our typical meeting day.  The meeting will be in the LCC Forum, room 309, *NOT* in the usual location. 
Brief Biography of Dr. Dennis Benjamin
Denis R. Benjamin grew up in South Africa, emigrating to the Pacific Northwest in 1970. He practiced pediatric pathology at the children's hospitals in Seattle, Washington and Fort Worth, Texas. He became an amateur mycologist soon after his arrival in the USA. He recently returned to the east slopes of the Cascade Mountains in Washington to continue his passion for mushrooms, the outdoors and natural history. He was a consultant to the regional poison control center, a former member of the Board of Trustees of the Puget Sound Mycological Society, and a past Chairman of the Toxicology Committee of the North American Mycological Association. He is frequent speaker at mushrooms clubs and societies . In addition to nearly 100 professional publications, he has contributed to the lay literature and mushroom magazines. He was chosen to be a community Op/Ed writer for the Fort Worth Star Telegram. He is author of the landmark book on the health effects of mushrooms (Mushrooms: Poisons and Panaceas), and recently published a collection of mushroom foraging essays (Musings of a Mushroom Hunter: A Natural History of Foraging). He is now in the process of becoming a watercolorist.
Cascade Mycological Society is pleased to announce that the Fungal Feast is returning! Mark your calendars, we will be celebrating Oregon's bountiful wild mushroom harvest with the 2013 Fungal Feast  on Thursday, February 7 beginning at 6:30 at the NW Youth Corps lodge at 2621 Augusta Street in SE Eugene. Enjoy an exotic wild mushroom banquet, learn secrets to cooking wild mushrooms from our renowned Chef Joseph and his team of epicurian chefs. In addition to being a delightful meal amongst your fellow mycophiles, this event is a significant fundraiser for CMS. We will be holding a fungal themed raffle and auction.
Entertainment and FUNgal surprises round out the evening. Ticket sales will begin online at cascademyco.org on January 14, and will be limited. In past years this event has sold out quickly.
How you can help :
We are soliciting donations for our raffle and auction at the Fungal Feast! We are seeking diverse items from nature books and photos to maps, tools, gear, outings, restaurant coupons, etc. In the past, some non-material donations have consisted of guided trips. If interested, please look at the auction form which contains directions on how to donate.
There will be a foray the weekend before the Fungal Feast to help collect mushrooms for the dinner, further information may be found here.
Further volunteer opportunities may also be available … stay tuned!
On Saturday, Feb. 2 there will be a foray led by David Hammond and Cheshire Mayrsohn with the intention of collecting mushrooms for the Fungal Feast to be held Thursday Feb 7. This time of year we expect to find hedgehogs, winter chanterelles, and black trumpets if we are lucky. We will be going to the Brice Creek area.
As is the case for all CMS forays, participation is limited to members only. Total capacity for this foray will be limited to 24. Information on where to meet will be sent a few days before the foray directly to those who have registered.  To register, send email to forays@cascademyco.org with the following information :
Name of each person coming :
Others in your party (optional) :
E-mail :
Phone :
Please bring on the foray a signed liability waiver of each person, available here: Liability Waiver.  In addition, please bring lunch, water, something to carry mushrooms in, and money for gas.
We have heard from Jason Cortlund, who has directed the mushroom foraging themed movie movie "Now, Forager", which is playing from December 28 through Jan 4 at the Living Room Theatre in Portland. From Jason
" Mushroom clubs have been big supporters of the film so far, so I was hoping you might be able to share the screening info with your people. Here's the screening info:
http://pdx.livingroomtheaters.com/coming_movie_detail.cfm?movie_id=1311
We're a tiny production with no budget for advertising and publicity. Good will and word of mouth is the best we can hope for!
I grew up in the Oregon woods (outside Silverton) and graduated from UofO – and I think a certain Northwestern sensibility shows pretty well in the finished work. I know it's kind of a trek up from Eugene, but I thought I let you know anyway. We're trying to get a run at the Bijou as well – if you think your members might come out for a movie about mushrooms, that might help them put it on the calendar. "
Our December general meeting will feature the Spanish mycologist Dr. Luis Gonzaga. Dr. Gonzaga will present about studies of European black truffle ecology. He will discuss evidence supporting the hypothesis that "Ectomycorrhizae could be 'liming' host plant roots".
Please join CMS in welcoming Dr. Luis Gonzaga. Our general meetings are the second Thursday of the month. Meet at 7 PM, Room 115, Science Building (Building 16) at Lane Community College in Eugene. The presentation is free and open to the public.
On Saturday November 17, Chris Melotti and Molly Widmer will be coleading a CMS foray. This foray will be heading to the Cascades, with the exact location to be determined. The emphasis of this trip will be on collecting edible species for Thanksgiving. In the spirit of the holiday season, we will encourage sharing of what we find, so that everyone can go home with something edible. What better way to impress your family than showing up to the Thanksgiving table with a basket of Chanterelles?
Please remember to bring your mushroom picking permits and trail parking permit, if you have one. Expect to carpool, and please be prepared to split the cost of gasoline with whomever drives (bring cash).
Participation in this foray is limited to CMS members, and registration will be limited to 24 people. Registration is required. To register, send an email with your name, phone number, and the names of members coming with you to forays@cascademyco.org. We will respond and let you know that you are on the list, unless space runs out.
We will be meeting at 9:30 am in Eugene, the precise location will be sent to those registered for the foray.
Note : Foray registration is now closed
Ja Schindler : Fungi for the People
We are pleased to welcome Ja Schindler from Fungi for the People to our November general meeting. Fungi for the people is a Eugene-based organization dedicated to working with mushrooms in a sustainable fashion to heal the planet and it's people.
Ja will be speaking about Mushroom Permaculture, MycoRemediation and Cultivated Medicine.
CMS general meetings are held the second Thursday of every month and are open to the public.
Time : 7 p.m.
Location : LCC Science Building #16, Room 115.
Thank you to everyone who participated in the 2012 Photo Contest. For all those who did not get the chance to see the framed prints at the Mushroom Festival, or who were having too much fun to notice them, we are proud to announce the three winning photos here. The winners are :
Doug Gammie, who sent this photo of Phaeolus schweinitzii
and Joaqin Sanchez Romero, who sent this photo of Oudemansiella mucida taken from beech forest in Sierra de Izarraitz, Spain
Don't miss the 31st annual mushroom show at the Mount Pisgah Arboretum! This is the largest event of the year for CMS, and is always a special treat for everyone either seriously or casually interested in regional fungi. It is also an important fundraising event for the Mount Pisgah Arboretum.
Sunday Oct. 28th, 2012, 10 AM-5 PM.
Mushroom Exhibit, Live Music, Kid's Activities, Great Food & Wine, Arts, Crafts, Books.
Please see mountpisgaharboretum.com for more information.
Cascade Mycological Society Presents
Debbie Viess
Biologist/Naturalist/Writer/Artist
Wicked and Wonderful Amanitas of the West
Debbie is obsessed with mushrooms in general and Amanitas in particular, for close to 20 years. In 2006 she co-founded the Bay Area Mycological Society (BAMS), a science-centric mushroom club with her husband, David Rust. She has been instrumental in creating and managing the annual Pt. Reyes Nations Seashore Fungus Fairs, and has been a prominent contributor to the Pt. Reyes Mycoblitzes and the ongoing Yosemite Fungal Survey. Debbie has taught mushroom field classes for the California Academy of Sciences, the Audubon Society, Albany Adult School and Pt. Reyes Field Seminars, and has lectured about mushrooms to audiences around the country.
She has also written mushroom-flavored articles for "Bay Nature" magazine and is a contributing editor to "Fungi" magazine as well as "Mushroom, the Journal of Wild Mushrooming. In 2009, she published an extensive, illustrated article on the Amanitas of East Bay in the well-respected botanical journal, "The Manzanita." She is a frequent mushroom spokesperson for radio and television and consulted on Bay area mushroom poisoning cases. Debbie loves making mycology accessible and fun for everyone and uses humor and great visuals to sweeten her science. CMS is proud to host Debbie Viess aka "AmanitaRita." Don't miss this event. Date: Friday, October 26th, 2012. Time: 7.00 P.M. Location: LCC Forum, Bldg. 17, Room 308, Cost: $5 suggested donation.
Cascade Mycological Society Presents
Taylor Lockwood
In Search of the Holey Veil
Photographer/Author/Publisher/Videographer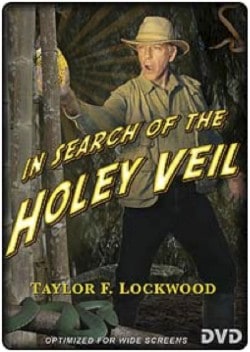 His mission is to find and photograph the world's most beautiful mushrooms and to share with others the images that result from this global treasure hunt. Over the past 23 years Taylor has visited over 30 countries and all 50 U.S. states. Because of his passion for art and beauty, he has carved a niche in the field of mycology and is a fitting ambassador for mushrooms here and abroad. Attention mushroom lovers! You can spend an evening seeing and hearing about Taylor's latest adventures. His program showcases his latest photos and video while in India, Nepal, Thailand, and China as he hunts for the uncommon, but very beautiful netted stinkhorn. Find out if he succeeds and enjoy his journey by bicycle, elephant, horse cart, even a Chinese two-wheel tractor, and lots of walking. Date: Monday, October 29th, 2012, Time: 7:00 P.M. Location: LCC Forum, Bldg. 17, Room 308, Cost: $5 suggested donation.
Coast Mushroom Foray with Steve Trudell
October 25-26th, Jessie M. Honeyman State Park
Join fellow mushroom enthusiasts for a mushroom hunt on Thursday; ID what was found; join in a pot-luck dinner; and stay over in one of Honeyman's yurts on Thursday night; or arrive to join Steve just for the guided mushroom hunt on Friday. Steve Trudell, co-author of Mushrooms of the Pacific Northwest, is an affiliate professor in the College of Forest Resources and lecturer in the Biology Department at the University of Washington. He has been identifying and photographing mushrooms and studying their ecology for over 30 years. He writes for several mycological publications and frequently serves as foray mycologist or invited lecturer for mushroom and other nature groups.
Last year you may have attended Steve's presentation at LCC. He also stayed for the entire weekend and helped to identify mushrooms for the mushroom festival. Because of him we were able to have several Cortinarius mushrooms photographed and identified that otherwise would have been left on the "what is this" table.
October is one of the most beautiful times of the year to visit the coast. Honeyman State Park is a great place to forage for mushrooms and many unusual and rare mushrooms have been found there. Last year someone found Hydnellum geogenium and brought it to the MPA mushroom festival. Steve was instrumental in getting this very rare find identified. We will try to locate it again this year; major points for this. Since the foray is only days before the mushroom festival at Mt. Pisgah Arboretum we will bring back as many specimens as possible to display there.
Yurts: Each yurt has a twin/full bunk bed and a futon couch/double bed. Three people will be assigned to one yurt. Unless you register 3 people that are staying together in one yurt, you will have to share a yurt with others. For more information about Jessie M. Honeyman State Part visit their website at www.oregonstateparks.org.
Mushroom Foray Registration
Important! Space is limited and available to CMS members only. There are only 15 spaces available for the yurts and 15 spaces available for those arriving only on Friday. Registration will close as soon as the Foray has reached maximum capacity. You must be registered to attend this event. There are no "drop ins" allowed since this is a fundraiser for CMS.
Cost: $65 for overnight, Thursday, Oct. 25th, in a Yurt at Honeyman State Park; $45 for the Friday, Oct. 26th, foray only. No dogs allowed. Please pay via Paypal and see below for additional information to send by email to president@cascademyco.org .
Refunds: If you cancel your registration before October 1 your refund is 75%. No refunds are available if you cancel your registration after October 10.
This event is sponsored by Cascade Mycological Society (CMS). Details of the foray will be emailed to registrants.
Once you have registered, please send an email to president@cascademyco.org with the following information:
Name:
Address:
Phone Number:
Email:
How many in your party?__________ Male______ Female______