Lobster Mushroom Recipes
< return to main recipe page
hypomyces lactifluorum
Lobster Thai Curry
Recipe courtesy of Heather Sielicki
The secret to this recipe is the slow-cooked base.
ingredients
2 cups chopped onion

2 cups chopped red pepper

2 cups lobster mushrooms (

hypomyces

lactifluorum), cleaned thoroughly and cubed

1 tablespoon olive oil

2 tablespoons (1/4 stick) butter

1 can coconut milk

1 tablespoon Thai curry paste
preparation
Mix the Thai curry paste into the coconut milk and set aside.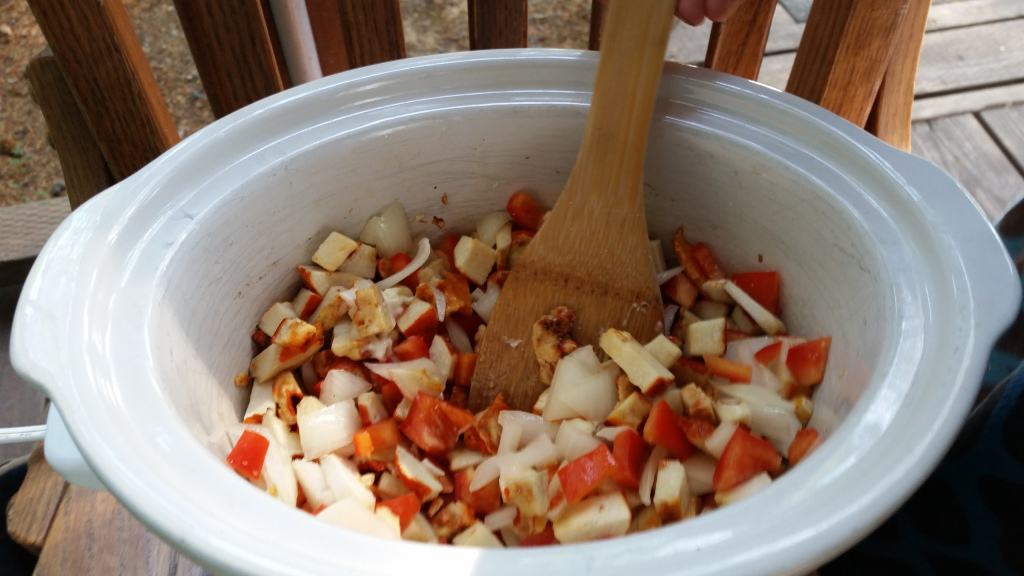 Combine the rest of the ingredients, mix and slow cook for 3 hours on high or 5 hours on low. You will not need liquid. It will reduce by half.
Mix in the coconut milk curry mixture and cook on high for another 30 minutes before serving. To deepen the seafood flavor, add flaked salmon.
Lobster Mushroom Soup
Recipe courtesy of Heather Sielicki
Here's an easy and delicious rift on Hungarian Mushroom Soup that you can throw into your slow cooker after a morning of mushroom picking and enjoy with friends by dinner time.
More Lobster Mushroom Recipes:

Cascade Mycological Society Wild Mushroom Cookbook
The Cascade Mycological Society Wild Mushroom Cookbook is available for sale online.
The book features over 184 pages filled with one-of-a-kind recipes, plus anecdotes, tips, and full-color photographs featuring foraged, wild-crafted mushrooms from our geographic region. It is organized by season and contains beautiful color photographs printed on 100# Gloss Book stock with lay-flat spiral binding. The contents are thoroughly and thoughtfully indexed. All profits from the sale of the book will go towards supporting the CMS grant and scholarship programs. It is dedicated to Freeman Rowe, whose love of learning and teaching the beauty and diversity of fungi has touched so many of us.
Pricing:
$21.00 includes shipping to anywhere in the USA