Maitake Recipes
< return to main recipe page
Grilled Maitakes
Recipe courtesy of Heather Sielicki
Ingredients
1/4 cup grapeseed oil

1/2 cup soy sauce

1/2 cup black vinegar

3 garlic cloves, peeled and crushed

1

tsp

agave

1 tsp Sriracha

1 lb maitake mushroom (

G

rifola frondosa

)
Preparation
Combine all ingredients. Use your hands to toss in the mushrooms. Be careful not to break the mushrooms apart. Let sit at room temperature, covered, for at least 15 minutes. Place the seasoned mushrooms over moderate, indirect heat. Turn every two or three, grilling each side until the mushrooms start to brown and caramelize but avoid leaving a char. This dish can also be broiled.
More Maitake Recipes:
Cascade Mycological Society Wild Mushroom Cookbook
$21.50 includes shipping to anywhere in the USA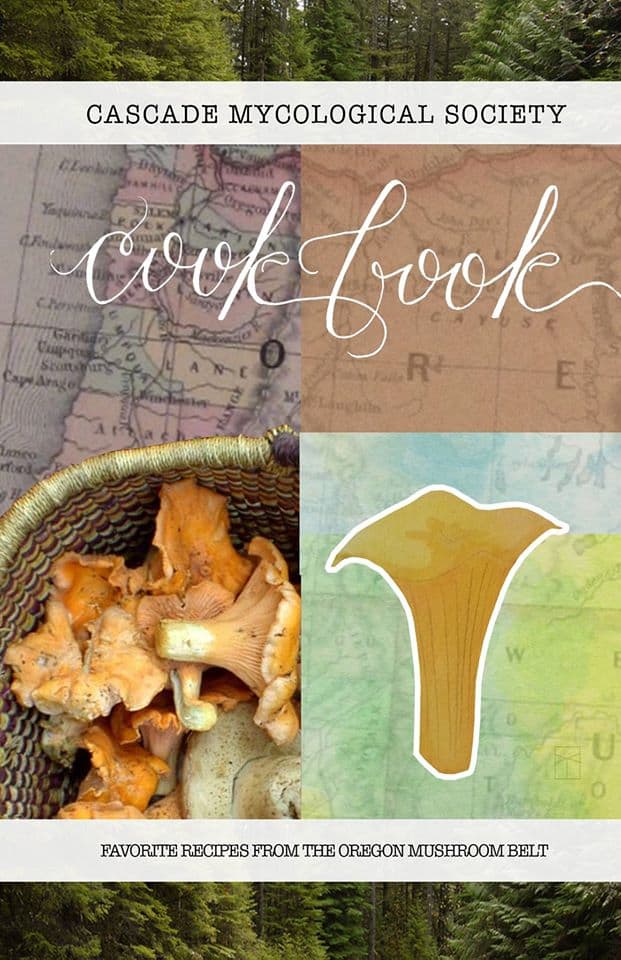 This is really much more than a cookbook. It is a snapshot of the PNW regions most popular edible mushrooms. For example, Chanterelles, Hedgehogs, Matsutake, Morels, and Lobster mushrooms, plus 12 others. We start with some storage and preservation techniques and a fruiting calendar. After that, recipes are organized by season. Each section includes a description of the mushroom along with foraging stories and tips from a network of mushroom lovers with a lifetime of experiences to share. The cookbook has over 184 pages with one-of-a-kind recipes and full-color photographs. The book is printed on wipe-clean gloss paper, has a lay-flat spiral binding, and also includes a convenient index.
All profits from the sale of the book will support the CMS grant and scholarship programs. The cookbook is dedicated to Freeman Rowe. Freeman's love of learning and teaching the beauty and diversity of fungi has touched so many of us.