Freeman Rowe Memorial Bench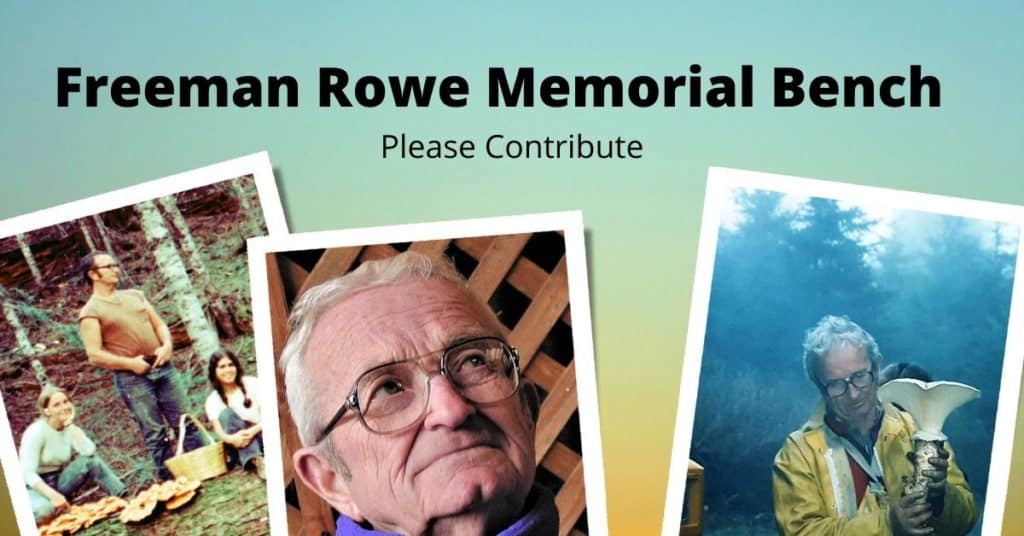 If not for our beloved Freeman Rowe, the Mount Pisgah Arboretum (MPA) Mushroom Festival and Wildflower festivals may not have been started. And, the Cascade Mycological Society (CMS) may not even exist. As the first instructor of the Lane Community College Biology of Mushroom class, Freeman was the catalyst behind the creation of Mount Pisgah Arboretum Mushroom Festival in 1982, which eventually inspired the creation of CMS in 1999 by former students of Freeman.
The 2020 MPA Virtual Festival included a tribute to Freeman who passed away on October 7, 2020 shortly before the virtual festival. CMS is now partnering with the Mount Pisgah Arboretum to create a permanent memorial bench to Freeman that will be placed just outside of the White Oak Pavilion at the arboretum where the mushroom display resides for the festival.
The inscription on the memorial bench will read –
Freeman Rowe
Beloved teacher, mentor, friend, you inspired us all