Coast Foray – October 15, 2017
Join us for a CMS Members Only foray to the coast.  CMS Board Member and Foray Coordinator Matthew Johnson will lead the foray. CMS Board Member Lee Yamada will be the co-pilot for this adventure.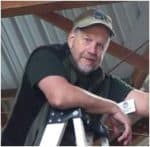 Matthew first started foraging for mushrooms in the mid-80's. In 1989 he was lucky enough to attend  Freeman Rowe's Biology of Mushrooms class at LCC.   Since that time he has helped each year to put together the annual Mount Pisgah Mushroom show. Matthew has been a CMS Board Member since 2005 serving in a variety of officer positions.  He has led many a  foray for CMS and also leads mushroom walks each year at the Yachats Mushroom Festival.
Lee and his wife Phyllis Cole (NAMA President 2001-2003) moved to Eugene from California in early 2016.  It did not take Lee very long to seek out CMS and dive right into getting involved. He was very involved with the Santa Cruz Fungus Federation serving as their representative to the North American Mycological Association (NAMA). He also organized the annual Santa Cruz Fungus Fair for over 10 years and served as the National Foray Leader for the NAMA in 2002, when the National Foray was held at Diamond Lake in Oregon. 
# of participants is 18
Children accompanied by an adult are welcome
To view the foray schedule for the 2017-2018 season check out our Member Foray Page.
Foray Registration is Filled!
No Fields Found.