A Fabulous Mushroom Festival – 2016
Drum role, please … Through the help of many CMS volunteers (58 total), Susie Holmes's LCC students, and Bitty Roy's team from UofO, the Mushroom Display at the 2016 Mount Pisgah Mushroom Festival was one of the best on record! The number of species brought in by CMS members was fantastic!   This year's Mushroom display included (preliminary, these number may grow by a few):
Total # of species – 393, 2nd best to our 2013 record year of 404.
Number of new species – 69, the most ever!
Best in Show awards –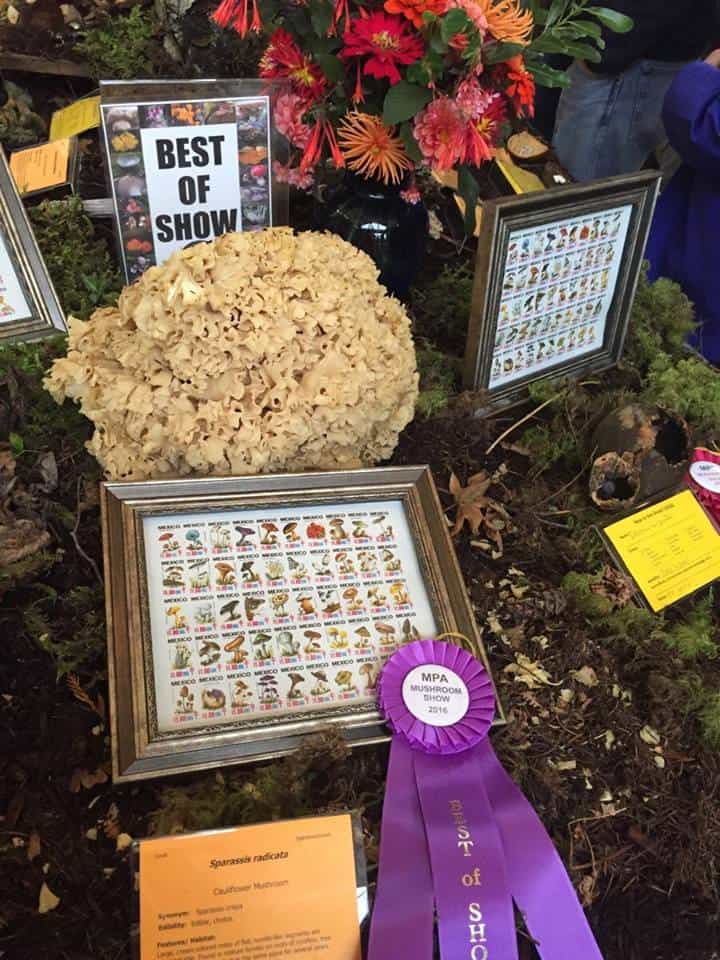 Best in Show was Sparassis radicata (Cauliflower mushroom), collected by Loretta Huston
2nd Place was a Calvatia fragilis, collected by Joe Spivack
3rd Place was Deconica horizontalis,  collected by Molly Widmer
Thanks to our judges: Marcia Peeters and Cheshire Mayrsohn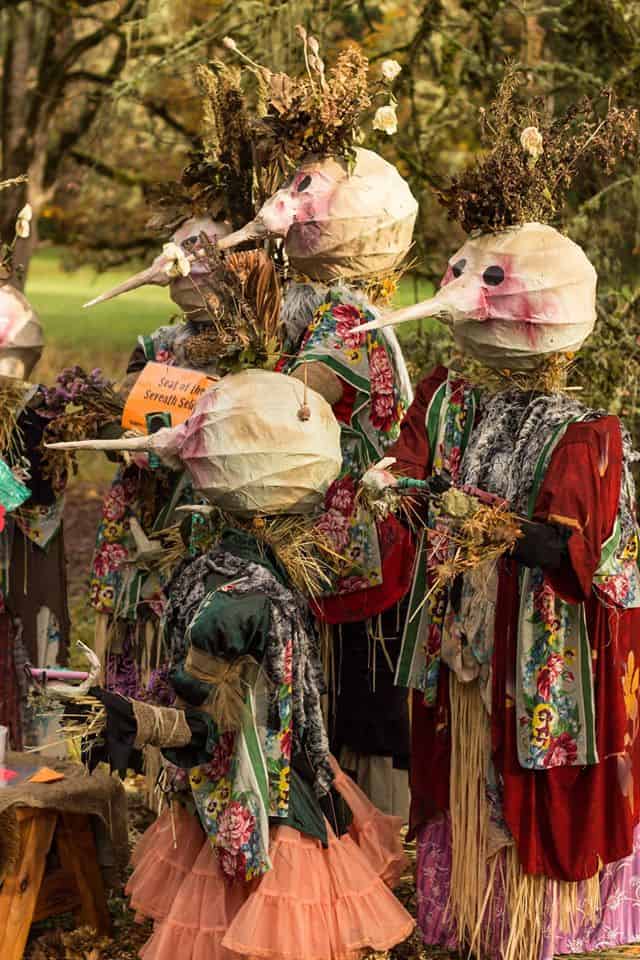 A special thanks to this years team of Expert Identifiers:  Susie Holmes of LCC, Efren Cazares (Ramaria expert), Joe Spivack, Molly Widmer, and our special Guest identifier Noah Siegel, who was an "Identifying machine". If you did not have a chance to pick up a copy of Noah's recently released book titled, "Mushrooms of the Redwood Coast", you should look for it at your local bookstore, or online here …
A second drum roll, please … CMS has always been committed to this event for its educational outreach, but also because it is an important fundraiser for maintaining Mount Pisgah Arboretum. We were very pleased to hear that this year's festival was a record for bringing in new Memberships to the Mount Pisgah Arboretum. And as a result, the total funds brought in during the festival were higher than at any previous festival.