Truffle Dog Training : Feb 23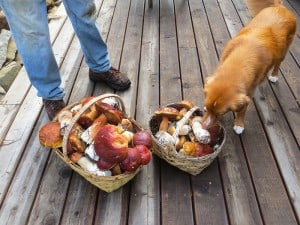 We have heard from the North American Truffling Society about their upcoming truffle dog training seminar. Please note that this is not a CMS event, but may be of interest to our members.
Noted dog trainer, Jeannine May, will lead the NATS truffle dog training seminar at The Forestry Club Cabin at Peavy Arboretum in Corvallis, Oregon, on Saturday, February 23, 2013 from 9:00 AM to 5 PM. Map
The seminar will be a combination of lecture, fundamentals of scent training and practical fieldwork. Attendance is limited to six dogs and six audits. A waiting list will be maintained. Fees must be paid at time of registration. All dogs will be required to be under handler control and be well mannered in the company of other dogs and people. Dogs that are not friendly with people or other dogs must have instructor approval prior to registering. Auditing may be recommended depending on issues. There is plenty if room for crates next to you for well mannered dogs. If dogs are too disruptive to other participants during the lecture they may be asked to wait in your vehicle. Current rabies vaccination required for participating dogs.
Beverages and Continental breakfast will be provided.
Dog and owner training ~ $200 for NATS members
$215 for non-members (includes NATS 2013 membership)
Audit class, sans dog ~ $100 for NATS members
$115 for non-member (includes NATS 2013 membership)
For questions contact:
Marilyn Hinds,
President
North American Truffling Society
mkhinballard@peak.org
541-929-7136