Slippery Jack Recipes
< return to main recipe page
Slippery Jacks Over Rice
Recipe courtesy of Heather Sielicki
This recipe is for sauteed slippery jacks served on wild rice. I cooked them in a roux and it was perfect for containing their moisture and keeping them from turning to mush. We didn't peel the skin off and they were fine; not slimy at all, but they were picked in drier times. I've seen people par-deyhdrate them before cooking and that can yield an even better texture. The mushroom's flavor is quite bland but held the other flavors well.
Ingredients
1 1lb suillus luteus (aka slippery jacks)
1 cup chicken, vegetable or beef broth
1 cup white wine
2 tablespoons butter, divided
4 large shallots, minced
4 large cloves of garlic, minced
2 tablespoons chopped parsley
3 tablespoons flour
Salt and fresh ground black pepper
Preparation
Heat a tablespoon of butter in a large, heavy skillet over medium heat. Add the shallots and garlic and sauté for 2-3 minutes. Add the mushrooms, a pinch of salt and sauté for 6-8 minutes, or until the mushrooms have released their liquid. If the pan isn't large enough, saute mushrooms in batches. Add the second tablespoon of butter and, when melted, add the flour. Stir rapidly, letting the flour thicken with the butter into a paste. Slowly pour in the white wine, whisking rapidly. Cook over medium-low heat, whisking, until the mixture thickens. It should thicken to the consistency of a thick gravy. Add a little water or broth if it becomes too thick. Add the chopped parsley, stirring until wilted. Season to taste with salt and pepper. Serve over wild rice – use whatever mix you like or make your own for this.
More Slippery Jack Recipes:
Cascade Mycological Society on Pinterest.
Cascade Mycological Society Wild Mushroom Cookbook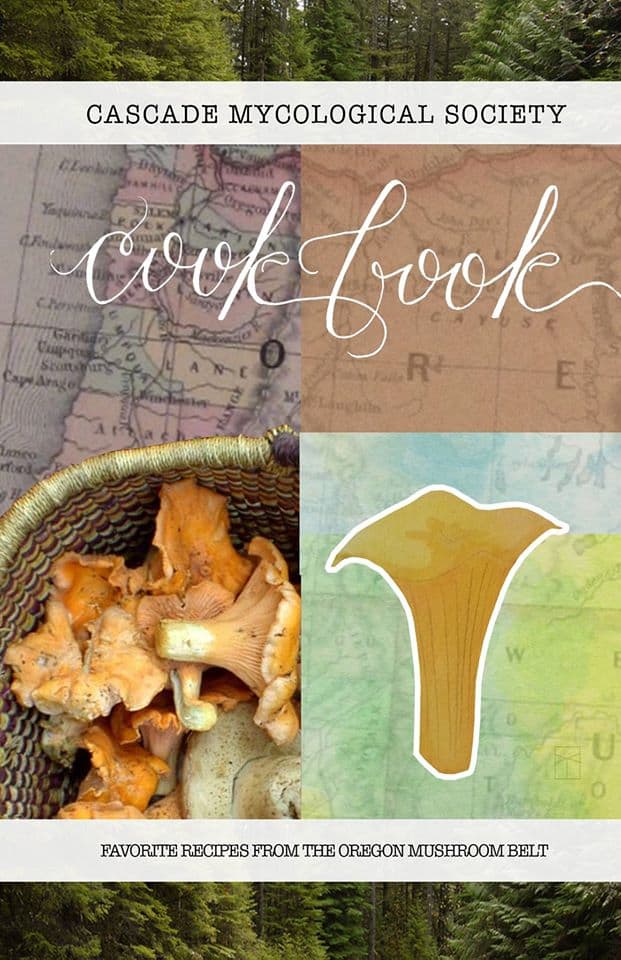 $21.50 includes shipping to anywhere in the USA
This is really much more than a cookbook. It is a snapshot of the PNW regions most popular edible mushrooms. For example, Chanterelles, Hedgehogs, Matsutake, Morels, and Lobster mushrooms, plus 12 others. We start with some storage and preservation techniques and a fruiting calendar. After that, recipes are organized by season. Each section includes a description of the mushroom along with foraging stories and tips from a network of mushroom lovers with a lifetime of experiences to share. The cookbook has over 184 pages with one-of-a-kind recipes and full-color photographs. The book is printed on wipe-clean gloss paper, has a lay-flat spiral binding, and also includes a convenient index.
All profits from the sale of the book will support the CMS grant and scholarship programs. The cookbook is dedicated to Freeman Rowe. Freeman's love of learning and teaching the beauty and diversity of fungi has touched so many of us.