2022 Mushroom Festival Mycoblitz
October 20-29, 2022
The mushroom festival mycoblitz is just one more way to get involved in supporting both the mushroom festival and citizen science. The mycoblitz will take place Thursday, Oct. 20 – Saturday, Oct. 29, 2022 and include mushrooms observed in Lane County and within about 20 miles outside of the county line: basically Newport to past Reedsport on the Coast, Albany to Roseburg in the interior, Mt. Jefferson (almost) south to Mt. Thielson in the Cascades, and east to Bend. If you upload with a large (vague) observation circle, ALL of the circle must be within the boundary for the observation to be counted in.
All INat observations of fungi that match the Mushroom Show Mycoblitz requirements (date, location, and taxa), will automatically be included in the Mycoblitz event. Please do not include lichenized fungi (lichens), but you may include slime molds (because many closely resemble fungi, and we include them in the the festival display). Click the button below to view the mycoblitz project on iNaturalist, then read on for instructions on how to contribute to the mycoblitz.
Instructions for getting started
(if you have never used INaturalist)
The above video covers the basics of how to make an observation. You will also find step-by-step instructions on INaturalist. Here are some additional tips:
Taking pictures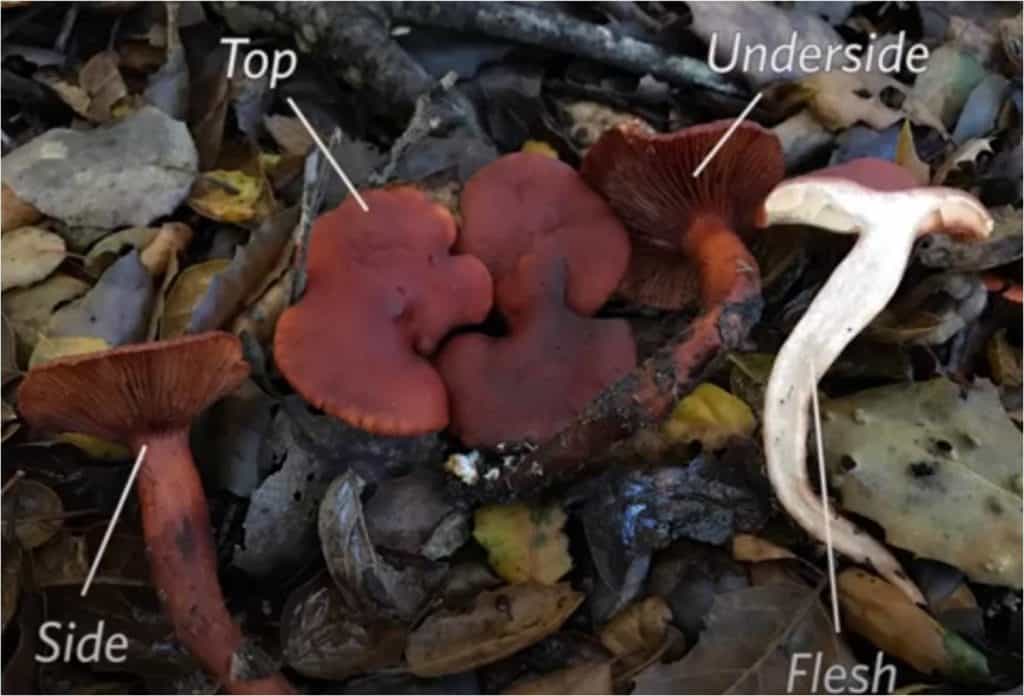 Take multiple pictures of a mushroom from different angles (top, underneath the cap, stem). After you are done taking your first picture, just click on the camera icon again (next to the photo you just took) to take another picture.
For at least one picture, extract the entire mushroom from the soil so that you can photograph the mushroom from all angles.
If there are multiple mushrooms of the same species in the same area, gather them together and pose them at different angles all in one picture (use this picture as the primary/first).
Documenting what you see
If you have cell service, INaturalist will automatically attempt to identify the species and/or genus of your fungus and present you with a list of options.
If you do not have cell service and you do not know the mushroom species, just type in fungi as a placeholder under What do you see?
Under the notes section, it is helpful to describe the habitat, such as kinds of trees, and aspects of the fungus that your photos do not show, like how it smells, tastes (then spit out), or bruises.
Save and upload
Touch the Save button (some phones have a check mark in the top right rather than a Save button).
Touch Upload. If you are not in cell range, when you return home, go back into the app and touch the cloud next to your images to start the upload.