CMS Meeting – Nov 18, 2020
When: Wednesday, November 18, 2020, at 7:00 pm
Where: Online Event – CMS Youtube Channel (click to set a reminder)
During this virtual presentation, Chef Mazi will explore the culture of foraging and cooking with mushrooms in Northern Thailand and share more about this emerging myco-region and how his work contributes to our knowledge of this incredible area of the world. The second largest city in Thailand, Chiang Mai, once operated as the autonomous Lanna Kingdom in the 13th to 16th centuries. This region of Northern Thailand borders both Myanmar and Laos resulting in a cuisine unique to this part of the country where foraging has played an important role. Over the last year, Chef Zachary Mazi has lived, explored, and foraged from his home base of Chiang Mai with a particular interest in the edible mushrooms found in this bioregion.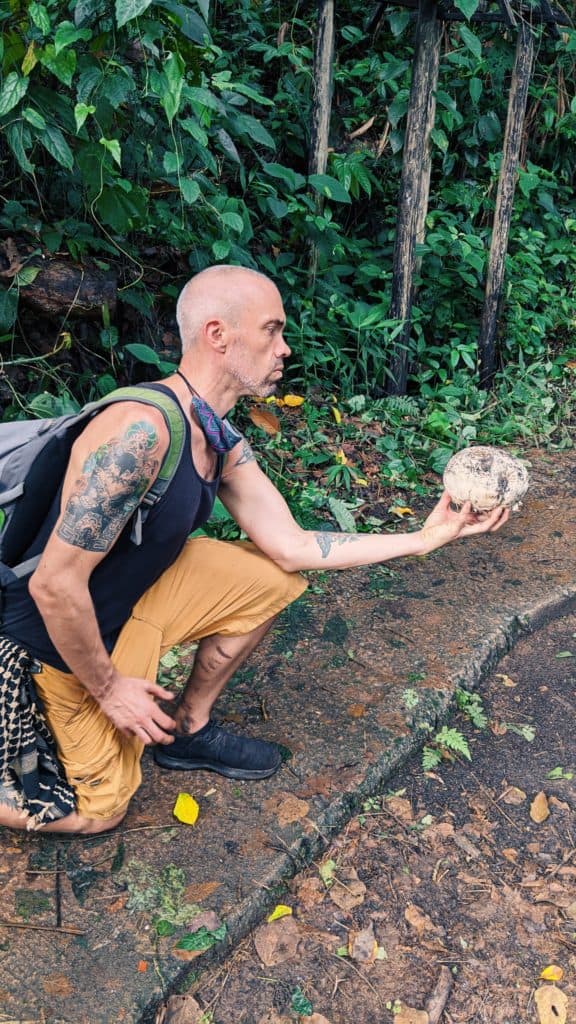 Classically trained in the art of French cuisine, with ventures into the wide array of New American and Pacific Northwest cuisine, Chef Zachary Mazi presents an organic, foraged, local, & imaginative experience in both global cuisine & dining.  With a background in earth sciences intertwined with 28 years working the service industry, and a self-guided holistic culinary history rooted in permaculture studies, herbal & mushroom medicines, Chef Mazi provides a comprehensive and inspirational view on how and what we should eat.  Igniting others with his contagious zest for life, he creates lasting inspiration with delicious recipes and lectures,  served with heavy doses of love, all centered on a unified & grounded understanding of being an imaginative human on Earth.  He currently lives and forages with his fiancé Kimbery Hunter in Chiang Mai, Thailand.  He is the owner-chef-imaginator of The Food Bender, a cookbook author, and mycophagy researcher. 
Follow Chef Zachary Mazi: www.TheFoodBender.com, Instagram & Facebook. Subscribe to his newsletter and receive a free recipe book.