Meeting – March 15, 2017
When: Wednesday, March 15, 2016

from

7:00pm

to

9:00pm
Where: Amazon Community Center, 2700 Hilyard St, Eugene, Oregon 97405
The concept of ecosystem services has emerged as a way of framing and describing the comprehensive set of benefits that people receive from nature.  These benefits include commonly recognized goods like timber and fresh water, climate and water regulation, cultural values and non-timber forest products.  The USDA Forest Service is using an ecosystem services concept to describe the broad suite of benefits provided by public and private forestlands. In this presentation, I will highlight connections between management actions and ecosystem services and how this concept can be used to provide a number of undervalued services including Matsutake mushroom harvesting and cultural resources including several non-timber forest products.  We develop this ecosystem services approach and provide tools for outcomes-based performance reporting of ecosystem service values such as non-timber forest products.  We report research using this ecosystem services concept to leverage partnerships with nongovernmental organizations and private landowners, support private forest conservation and restoration through payments for ecosystem services and markets, and increase the relevancy of the national forests and grasslands to the public.
About the Speaker: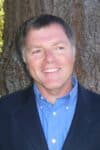 Bob Deal is a research forester and science team leader for the USDA Forest Service, Pacific Northwest Research Station in Portland, Oregon. As ecosystem services team leader he directs research on ecosystem services, forest products and applied silviculture including research to enhance sustainable forest management.  Deal has 30 years of professional forester and research experience working in the Pacific Northwest and Alaska.  He enjoys running and hiking, microbrews and gourmet coffees of the Pacific Northwest.
 The talk is free and open to the public. There will be a mushroom identification session prior to the speaker. Bring what's in your basket, edible or not, and learn from the experienced members of our community.