CMS Meeting Thursday, March 12, 2015: A People's History of Mushroom Cultivation
Adventure into the discoveries, epiphanies, and profound accidents which developed the intimate dance with fungi we call mushroom cultivation.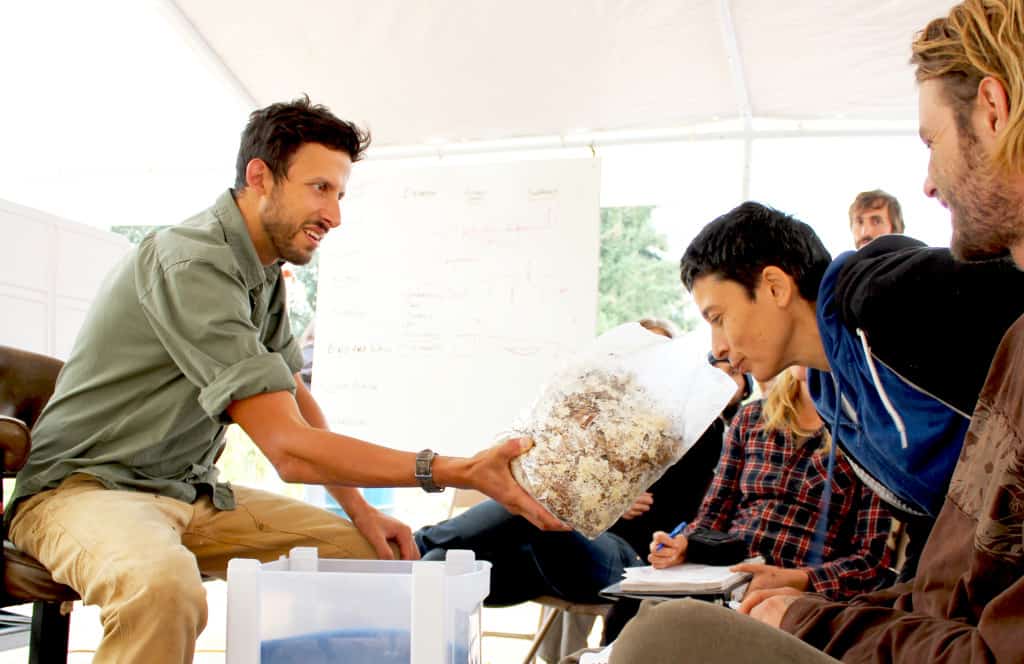 A span of almost 2,000 years and a brilliantly inventive past century have brought mushroom growing into a vital art of transforming wastes into nutrient rich foods, potent medicines, and consciousness expanding, therapeutic allies, with major implications on ecological resilience.
Ja will bring a variety of cultivated fungi growing at different stages and methods to accompany the presentation. The talk is free and open to the public.
Meet at 7:00 pm, room 115, Science Building (Building 16) at Lane Community College in Eugene. Gregory J. Koester with the Eugene District Bureau of Land Management will be issuing free personal use mushroom permits before the meeting. Stop by and get yours in time for the 2015 season.
There will also be a mushroom show and tell identification session prior to the speaker. Bring what's in your basket, edible or not, and learn from the experienced members of our community.
Bio:
Ja Schindler is a researcher and instructor of mushroom cultivation and applied mycology as the founder and director of Fungi For The People, a Eugene based organization focused on food justice and environmental activism.
From their local research lab they are cultivating a diversity of projects to support citizen science and ecological restoration as well as producing cultivation supplies and mushroom products from their culture library of over 200 mushroom species. Since 2011 more than 2,500 people have attended their hands-on courses, both nationally and internationally.
Ja is currently authoring a book on mushroom cultivation due out December 2015 through Voyageur Press. To learn more about the work of Ja and Fungi For the People visit www.FungiForThePeople.org