Friday October 24, 2014: Mushroom Photographer Taylor Lockwood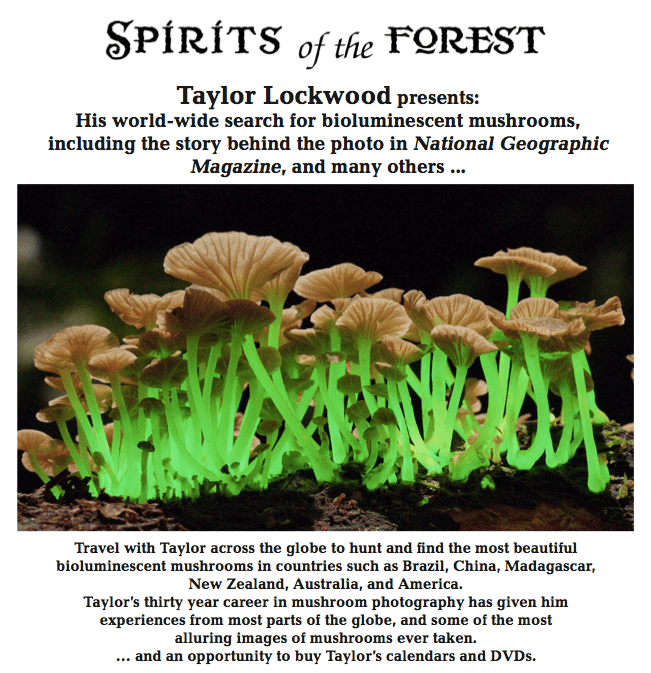 Experience the passion of the world's leading mushroom photographer. Travel with Taylor across the globe to hunt and find  the most beautiful bioluminescent mushrooms  in countries such as Brazil, China, Madagascar,  New Zealand, Australia, and America. Taylor's thirty year career in mushroom photography has given him stories from most parts of the globe, and some of the most alluring images of mushrooms ever taken. Be inspired to follow your own dreams.
Ticket Sales
Pre-order now to ensure seating availability.