Now Recruiting Board Members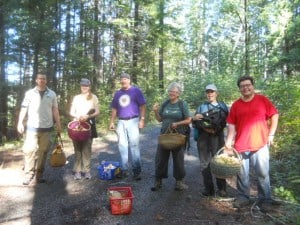 We are currently planning the election of the 2014-15 Cascade Mycological Society Board to be held in May. If you (or someone that you know) would be a good candidate, please let us know.
Anyone that has been a member of CMS for a year and is interested in helping run the club is welcome. CMS Board members do not pay dues during their time serving on the board. You would be required to attend most of the once a month meetings during mushroom season on the Thursday preceding the general meetings – which can be fun!
We could especially use a:
Volunteer coordinator
Event planner
Foray coordinator
Public relations coordinator
Grant/scholarship dispersal committee
There is plenty of room for folks that would like to be a board member at large. Attend the meetings and we will find a way for you to help. Please respond by April 10 so that we can present the slate to the general membership.
Thanks,
The CMS Board