General Meeting — Thursday November 12th, 2009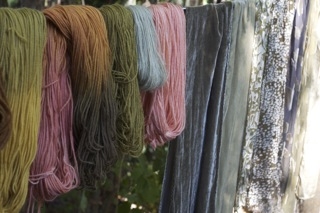 The topic this month will be mushroom dyes and the presenter will be Marika Banyacski.
Marika has been working with fibers for many years and is a dyeing instructor at the Eugene Textile Center. She began dyeing with mushrooms two years ago and has become increasingly involved with mushroom dyes. As she puts it, "I love looking for mushrooms as much as dyeing with them. I find the dyeing process all the more magical beginning it first in the forest wildcrafting my dyestuff."
Meet at 7:00 pm, room 115, Science Building (Building 16) at Lane Community College in Eugene.