Password Reset Help
Don't remember your password? Here are detailed instructions on how to reset it.
Step 1 – Go to the CMS Website.
Step 2 – Click on Log In on the top menu bar.
Step 3 – Now click on Lost your password? – Refer to the graphic below.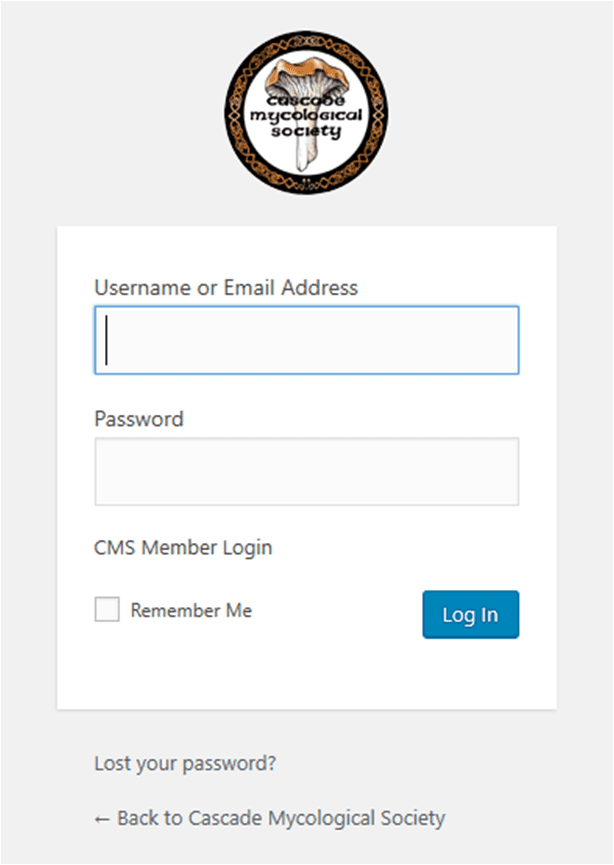 Step 4 – Type your username or email address and then click on Get New Password. – Refer to the graphic below.
Note that after you click on Get New Password, the login screen will appear again. Just ignore this and go check your email.
Step 5 – You will receive an email message similar to this – check your Spam folder.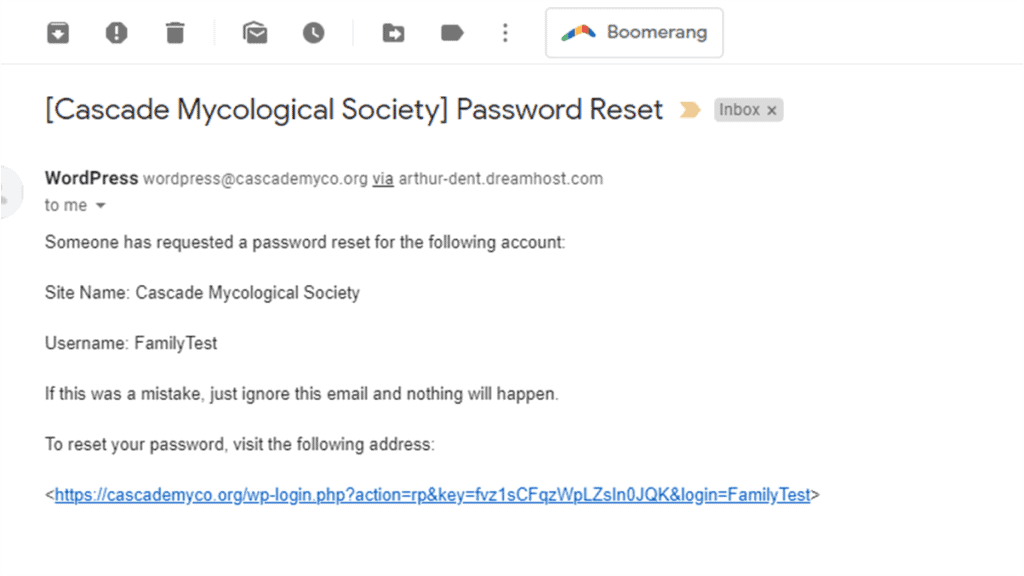 Step 6 – Click on the link at the end of the email message you were sent.
You will be redirected to a screen that allows you to enter a new password. There will be an auto-generated password already there. But, you will probably want to delete it and type one that you can remember.
Step 7 – Click Reset Password when you are done. – Refer to the graphic below.
Step 8 – Your password has now been reset. Click on the Back to Cascade Mycological Society Link. Then, the Log In link at the top of the menu bar and use your new password.