2019 Spring Bolete Foray
Join the Cascade Mycological Society for a Members Only Spring Bolete foray in the high Cascades west of Bend. We will be looking for Boletus rex-veris, commonly known as the Spring King Bolete. CMS Board Members Matthew Johnson and Pavel Gubanikhin will lead the foray. Following are the details:
Date: Saturday, June 1, 2019
Location: High Cascades near Cultus Lake – Approximately a 2.5-hour drive from Eugene.
Families with children are welcome with a Family Membership.
This foray is open only to CMS members, no dogs/pets.
Required mushroom permits: Deschutes National Forest Personal Use Permit (same as Willamette NF permit)– more information here.
The foray is capped at 20 adults.
Your foray leader, Matthew, will be taking up residence for the weekend at Cultus Lake Resort (May 31-Jun 2) which features 23 rustic cabins, on or near the lake. If you would like to hang out with Matthew, you will find descriptions of cabins and reservations here. There is a 2-night minimum stay at the resort. If you want to spend the night, but need help with finding a "bunk mate", email Sandy at forays@cascademyco.org. She will try to help pair people together. However, she will not make reservations for you.
Matthew will host an informal get-together … Social/Potluck on Saturday evening.
---
Meals are also your own responsibility. There is an onsite restaurant open for breakfast, lunch, and dinner. Note that some cabins have kitchens, and some do not. All require you to provide towels & linens.
Another recommended overnight location is nearby Cultus Lake Campground. And yes, you may make reservations online here! There is also lodging about an hour away in La Pine or Sunriver. Note: You are welcome to drive out from Eugene on Saturday morning to join the foray. Please keep in mind this is a 2.5-hour drive from Eugene.
Please make sure you successfully register for the foray prior to making lodging reservations.
Lodging reservations do not ensure you a spot on the foray; you must register.
Meet your Foray Leaders … Matthew Johnson and Pavel Gubanikhin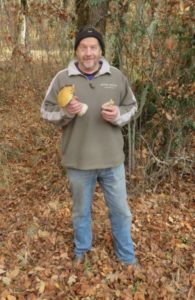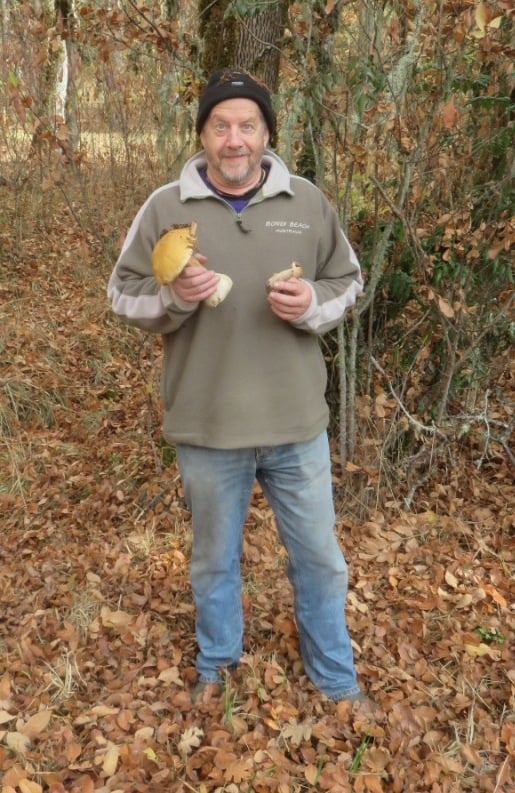 Matthew first started foraging for mushrooms in the mid-'80s. In 1989 he was lucky enough to attend Freeman Rowe's Biology of Mushrooms class at LCC. Since that time he has helped each year to put together the mushroom display at the annual Mount Pisgah Arboretum Mushroom festival. Matthew has been a CMS Board Member since 2005 serving in various officer position. He has led many a foray for CMS and also leads mushroom walks each year at the Yachats Mushroom Festival.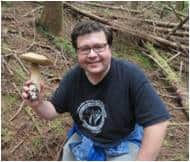 Pavel started foraging for wild mushrooms at the age of four with his grandparents while growing up in Russia. When Pavel and his family moved to Eugene from Florida in October 2008, they attended their first Mount Pisgah mushroom show the very next day after coming into town, and have been enjoying mushroom foraging in Oregon ever since. Pavel has been a CMS board member and Treasurer since 2012 and leads CMS mushroom forays annually.
You will receive detailed meetup information after completing your registration.
Sandy will be validating memberships and responding to registration submissions.
Sorry, the limit for this Foray has been reached.
If you would like to be placed on the waiting list, click on
this page
.