Candy Cap Foray – Jan 12, 2019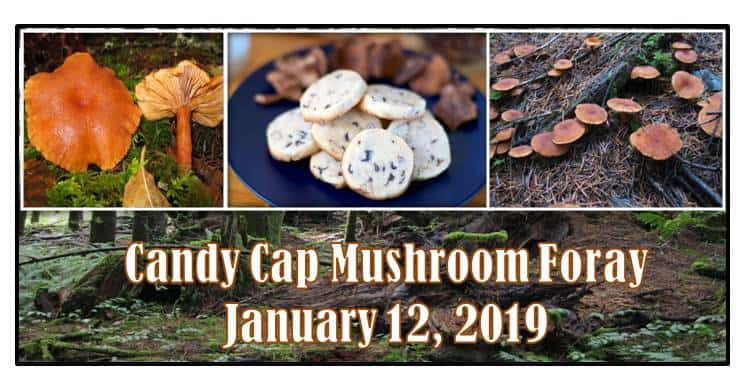 CMS Forays are open only to CMS members, for more information on membership click here.
If you are interested in learning how to identify Candy Caps, then this is the foray for you. We do not often sponsor forays that are dedicated to identifying and gathering a single species of mushrooms. But, Candy Caps are quite unusual and a little tricky to master as they have several look-alikes. Rather than the typical umami mushroom flavor, Candy Caps taste like Maple Syrup and are used in desserts. They do require a little more effort to utilize as Candy Caps must be dried before use. For more information on how to cook with Candy Caps, check out this page.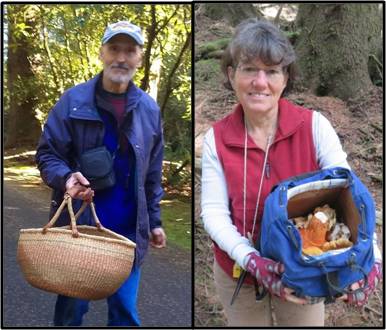 Your Foray Leaders for the Candy Cap foray will be Ron & Sandy Patton. Ron and Sandy have been mushroom hunting for around 10 years in Oregon, and have been CMS members since 2011. Sandy serves on the CMS Board and maintains the CMS website and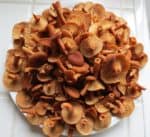 publishes the CMS Enews. Ron helps out by writing the Mushroom of the Month article for the CMS Enews. They lead the annual Community Foray and teach the Introduction to Wild Mushroom Hunting Class at the Amazon Community Center on behalf of CMS.
Note: Mushrooms have not been out in abundance this year, Candy Caps are no exception.
Location: East side of the Coast Range
Attendee limit: 15 (children welcome)
Registration will open at 6 pm on Monday, January 7th.
No Fields Found.