Special Event with Expert Mycologist Noah Siegel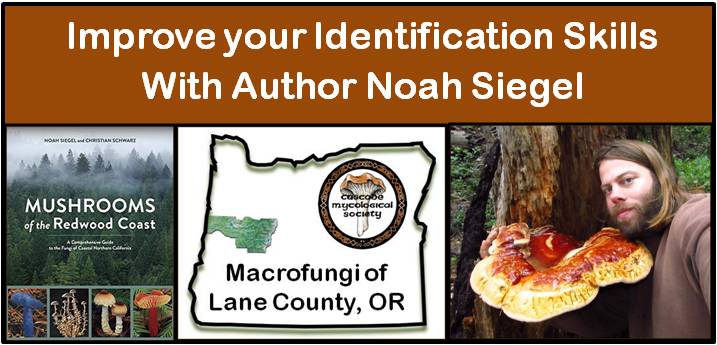 Announcing an upcoming opportunity for a weekend class to improve your collecting and identifying skills with mushroom field guide author and expert identifier Noah Siegel. Workshop participants will gain experience in the field making scientific collections and follow up in the lab learning basic microscopy to enhance identification. This 2-day event includes an exclusive Macrofungi of Lane County Oregon (MLCO) collection foray lead by Noah on Saturday, Dec 1, and lab/instruction time on Sunday, Dec 2. Sunday will be spent in the lab at Lane Community College (LCC) using microscopes and processing specimens for DNA sequencing. LCC Biology instructor Susie Holmes will assist Noah in leading the microscopy workshop and Bitty Roy will demonstrate DNA sampling protocols consistent with the MLCO project. All skill levels are welcome to register for this skill-building workshop and details will be sent upon registration confirmation.
December 1st and 2nd, 2018 (Saturday & Sunday).

The location of the foray is TBD and will be based upon current conditions (details will be provided to registrants when available).

Cost $75 (to be paid during the registration process).

Covers both days, instruction, all materials and microscopy supplies provided.

Workshop revenue will also contribute to covering costs of DNA sequencing.

This is a "package deal" for both days, please no questions about going/paying for only 1 day.
Registration for this event has filled