Celebrate the Rain Foray with Joe Spivack – Nov 3, 2018
Are you ready for a mushroom hunt now that the rains have finally started?  Joe Spivack will be leading this foray in the lower Cascades (Hwy 58).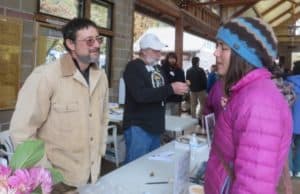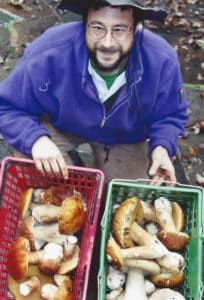 If you have ever brought in a mushroom for identification to the Mount Pisgah Arboretum Mushroom Festival, you may have met and talked to Joe Spivack. Along with helping to identify mushrooms for the festival Joe also spends time at the Expert ID table. Joe Spivack has been collecting and eating wild fungi since 1983. He has taught courses on wild mushrooms at Lane Community College and has given mushroom talks and walks at the Yachats Mushroom Festival for many years.  Joe has been a dedicated member of CMS since its inception. He is a past Board Member, volunteers his time and talents as an Expert IDer for the annual Mushroom Festival, and often leads forays.
Foray Limit: 25, Families with children are welcome.