2018 Festival Collection Foray – Coast
Join us for a CMS Members Only foray to collect for the Mount Pisgah Arboretum Mushroom Festival display. This Friday foray to the Coast will be the last CMS lead collection foray before the festival. Your last chance to fill your basket with the beautiful, the bizarre, and every fungus you can find!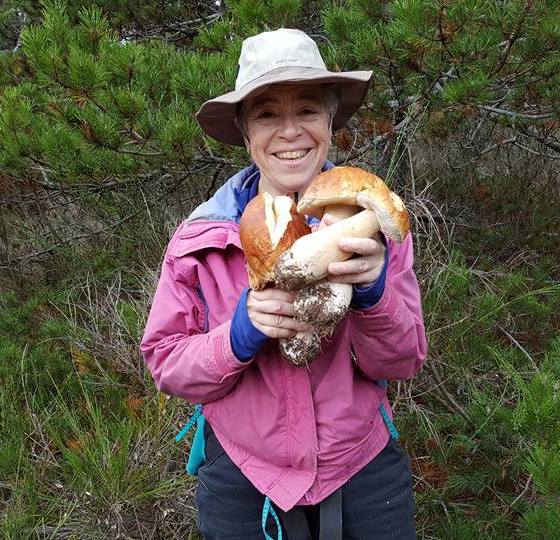 CMS Board member Harriet Kelly will lead this foray.  Harriet's group that went out last Saturday did very well despite the dry conditions.  The reason – Harriet knows the right spot for all conditions!  Harriet claims to be retired, but as much time as she spends in the woods foraging for mushrooms; she could have a career as a professional mushroom picker.   Harriet joined CMS in 2007 and has served on the CMS board since 2010 in the capacities of Foray Coordinator and as Membership Chair.
Loretta Houston and Geeta Eick will be assisting Harriet on this foray.
Registration limit: 15, Families with children are welcome, please no pets.
To view the foray schedule for the 2017-2018 season, please go to our Member Foray Page.
Registration for this foray is open!
Sandy Patton will be responding to your registration requests.
No Fields Found.