CMS Meeting – March 21, 2018
When: Wednesday, March 21, 2018, from 7:00 pm to 9:00 pm
Where: Amazon Community Center, 2700 Hilyard St, Eugene, Oregon 97405
The talk is free and open to the public. There will be a mushroom identification session prior to the speaker. Bring what's in your basket, edible or not, and learn from the experienced members of our community.
Psychotherapists Tom and Sheri Eckert are on a mission. As founders of the Oregon Psilocybin Society and Chief Petitioners of the Psilocybin Service Initiative of Oregon, they're organizing a statewide push to legalize and regulate the therapeutic use of psilocybin – the psychoactive compound found in over 200 species of mushrooms. A growing number of Oregonians are getting behind the idea, largely in response to the latest science. Join Tom and Sheri as they deliver a persuasive rationale for putting regulated "psilocybin services" on the Oregon ballot in 2020.  Check out their website.
About the Speakers: Tom and Sheri Eckert are in private practice (Innerwork website) as counselors serving the Portland area.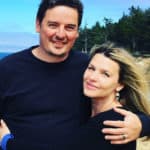 They offer individual, couples, and family counseling, groups, and programs that benefit the communities they serve, as well as Skype sessions that transcend geography. Their mission is to inspire awareness and bring about social change. They are interested in working with anyone who desires self-understanding, personal growth, healthy relationships, and effective engagement in the community.