Meeting – February 15, 2017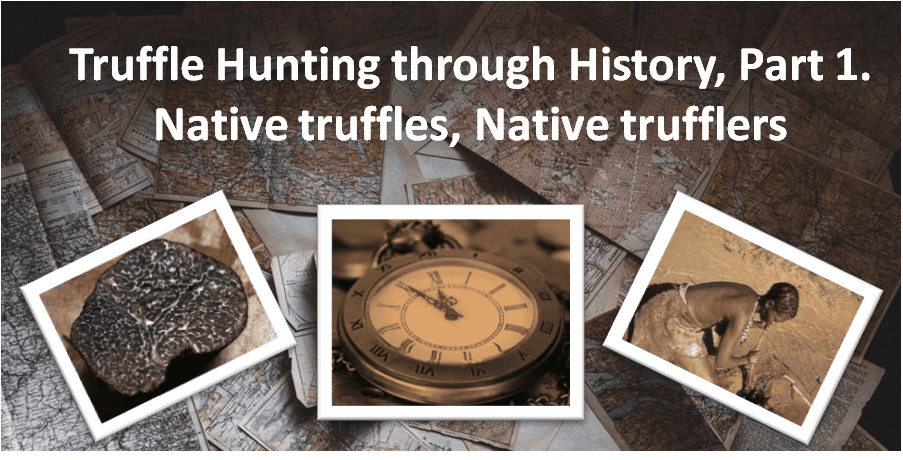 When: Wednesday, February 15, 2017 from 7pm to 9pm

Where: Amazon Community Center, 2700 Hilyard St, Eugene
 February's featured speaker is Dr. James Trappe. His topic will be "Native truffles, Native trufflers; Truffle Hunting through History, Part 1″. Documented commerce in native truffles dates back to 1800 B.C., but undocumented truffle hunting probably goes back millennia or more. Dr. Trappe will talk about the early history of truffle hunting and how it continues with little change to this day.
About the Speaker:
You can read this informative and entertaining article in the Statesman's Journal  to learn how Dr. James Trappe's serendipitous first encounter with truffles in the late 1950s lead to his lifelong career. Since that first encounter, Dr. Trappe has become widely regarded as one of the foremost experts on truffles in the world. The majority of his career was as a Research Scientist in the Department of Forest Science at Oregon State University (OSU). In his search for truffle specimens he has collected on "every continent except Africa and Antarctica". 
Dr. Trappe has authored or co-authored 450 scientific papers and written three books on the subject, including the very popular Field Guide to North American Truffles.  MycoBank lists Dr. Trappe as either author or co-author of 401 individual species, and over the course of his career he has helped guide research on mycorrhizal fungi and reshaped truffle taxonomy: establishing a new order, two new families, and 40 individual genera.(Wikipedia)
The talk is free and open to the public. There will be a mushroom identification session prior to the speaker. Bring what's in your basket, edible or not, and learn from the experienced members of our community.