Coast Foray – Nov 23, 2019
CMS Forays are open only to CMS members, for more information on membership click here.
Join CMS for a foray to the Coast with Pavel Gubanikhin and Erin Brown.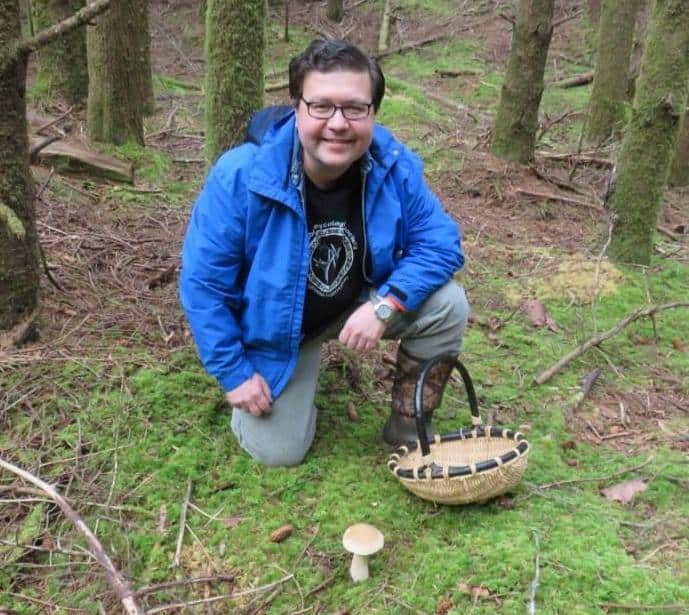 Pavel started foraging for wild mushrooms at the age of four with his grandparents while growing up in Russia. When Pavel and his family moved to Eugene from Florida in October 2008, they attended their first Mount Pisgah mushroom show the very next day after coming into town, and have been enjoying mushroom foraging in Oregon ever since. Pavel has been a CMS board member and Treasurer since 2012 and leads CMS mushroom forays annually.
Erin is an avid outdoor enthusiast and former Park Ranger. She began foraging wild edibles on her own about 15 years ago. She joined CMS in 2016 and enjoys going on forays with her 10-year-old daughter Madison and 8-year-old son Parker. She currently works for the Springfield School District as a substitute Educational Assistant and also enjoys volunteering at her kid's school. Erin joined the CMS board in March of 2019.
Date: Saturday, November 23, 2019
Location: Coast
Required mushroom permits: – None required.
# of participants: 20, children accompanied by an adult are welcome, no dogs/pets
New Registration process – Please register below. At the end of the Registration period, names will be selected from a series of random drawings using a random number generator from Random.org. The first names (up to 10) will be selected from new CMS members that have never attended a foray. Then, everyone else will be included in the drawing. Foray partners will be selected together. No guests, Memberships will be verified.
Starting in January 2020, CMS Members will be required to login to the Website to register for forays.