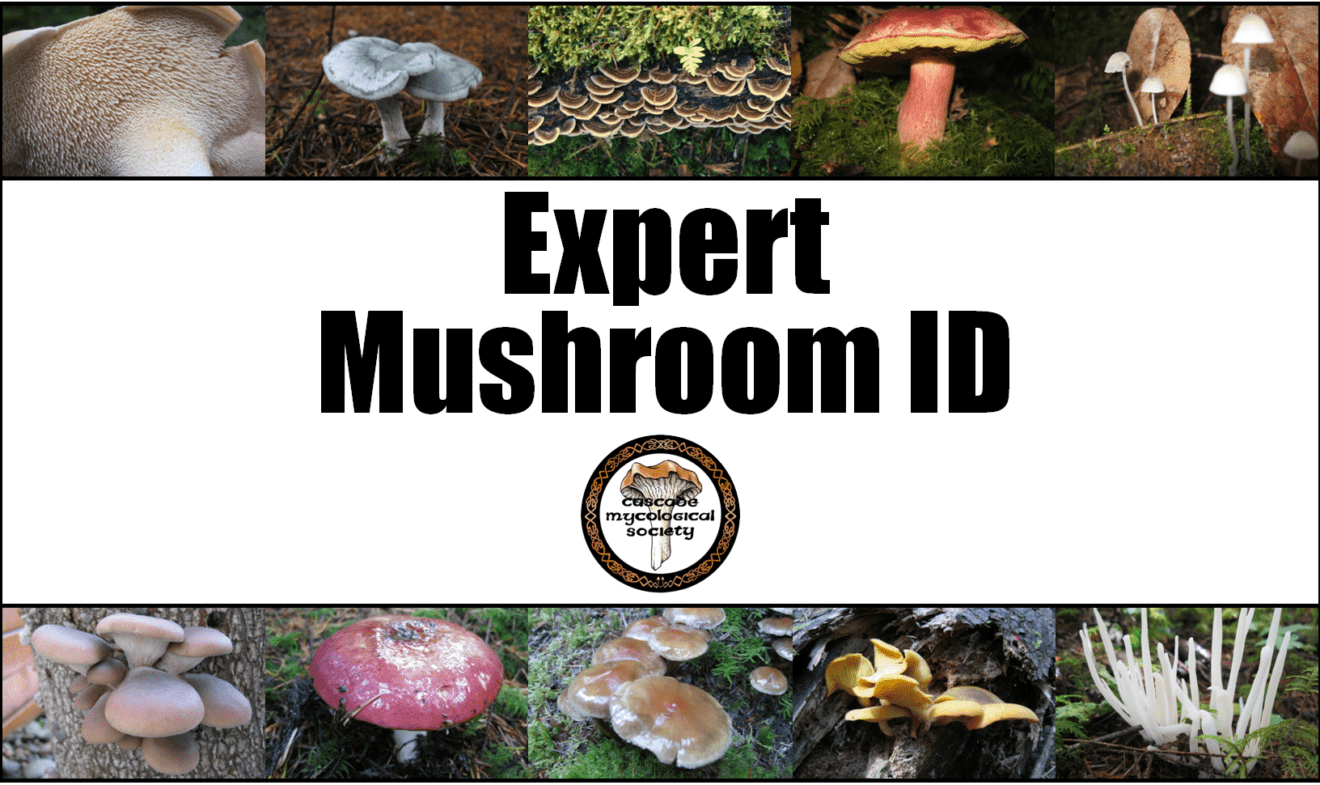 Thanks to everyone who joined us in the Zoom room for the Virtual Festival, we had some interesting and educational conversations about mushrooms and mycology.
Welcome to the Mount Pisgah Arboretum Mushroom Festival "Virtual" Expert ID table. We have local CMS experts in the Zoom room below ready to ID a mushroom or just answer general questions. We apologize for the erroneous post on the CMS twitter feed that stated our guest speakers (Noah Siegel, Peter McCoy, etc), will be in our Zoom room. Our local experts may not have written any books on mushrooms, but they have read a lot of them and will do their best to answer all of your questions. Here are the experts you will be talking to.
11am to noon – Dr. Bitty Roy and Susie Holmes
Noon to 1pm – Bruce Newhouse and Peg Boulay
1pm to 2pm – Molly Widmer and Chris Melotti
Instructions (please read before entering)
When you enter the Zoom room, your audio will be muted and your video will be turned off (clicking on join with audio is OK).
Please keep your audio muted and video off until recognized. If you want a mushroom identified, please type "Mushroom ID" in the chat session.
If you have a question, either type "Question" or, your actual question in the chat session.
We will recognize people in order. When you are recognized you can turn on your audio and video.