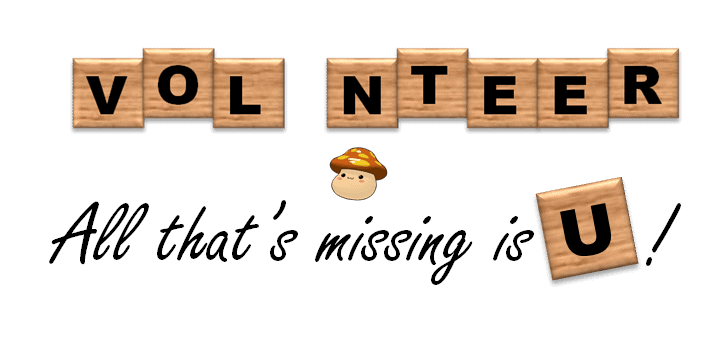 If you would like more information about volunteering or would like to receive an email (no commitments) when a new volunteer opportunity is available, send an email to president@cascademyco.org.
Volunteering can be both fun and rewarding. If you would like to read about one CMS members experience with volunteering for CMS, read "Why I Volunteer" by Sandy Patton.
The following Volunteer opportunities are currently available:
Volunteer Coordinator – The CMS Board is looking for someone to match volunteer tasks to volunteers, and keep the CMS Board informed on the status of activities being fulfilled by volunteers.
Give a Culinary Demonstration at the Mount Pisgah Arboretum Mushroom Festival
The Cascade Mycological Society will be offering culinary demonstrations in the Moon Terrace area at the Mt. Pisgah Mushroom Show and Fall Festival. The goal is to provide additional education and information to festival goers. We are seeking a coordinator/emcee for the culinary demonstrations and a few volunteers to demo their cooking skills with mushrooms.
A work area and camp stove will be provided and a microphone is available to amplify sound. Presenters will also have LCC student helpers available to assist with setup. Showtimes and presenter details will be listed in the festival program given to all attendees. The demo area is somewhat low-tech in nature. Presenters and audience members sit on straw bales under a 20′ x 30′ canopy.
Co-Lead a CMS Foray – This is a great way to guarantee your spot on a CMS foray! You do not need to be an expert at anything to help co-lead a CMS foray. The only requirement is to be comfortable with being outdoors in the woods. All you will need to do is show up at the designated gathering place [on time] and assist the foray leader with duties such as taking attendance with the provided roster, doing head counts, and just generally keeping a watchful eye on foray attendees. You may also be asked to buddy up with someone that is not as comfortable with being out in the woods You will be able to foray and gather mushrooms. If you are interested in co-leading a CMS foray, please send an email to forays@cascademyco.org.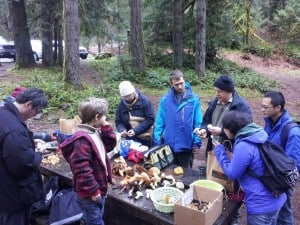 We currently need co-leaders for these forays (awaiting 2018-2019 foray schedule):
Lead a CMS Foray – Please read the CMS Foray Leader Requirements to learn about leading a CMS foray. And, if you think you are interested in volunteering, please send an email to forays@cascademyco.org.
We currently need a Foray Leader for these foray dates(awaiting 2018-2019 foray schedule: